How to control SMTAV camera with YCS-31DP?
YCS-31DP IP keyboard supports ONVIF protocol, compatible with 99% PTZ cameras on the market. It has an industrial-grade 5-inch LCD screen. Support 1920*1080P H.264/265 stream. Everything is visualized, so it is very easy to use.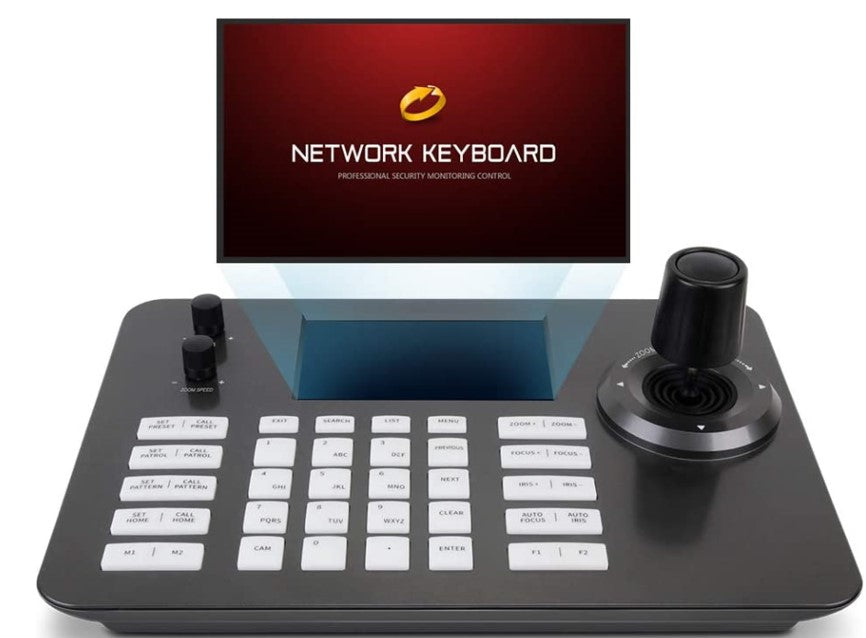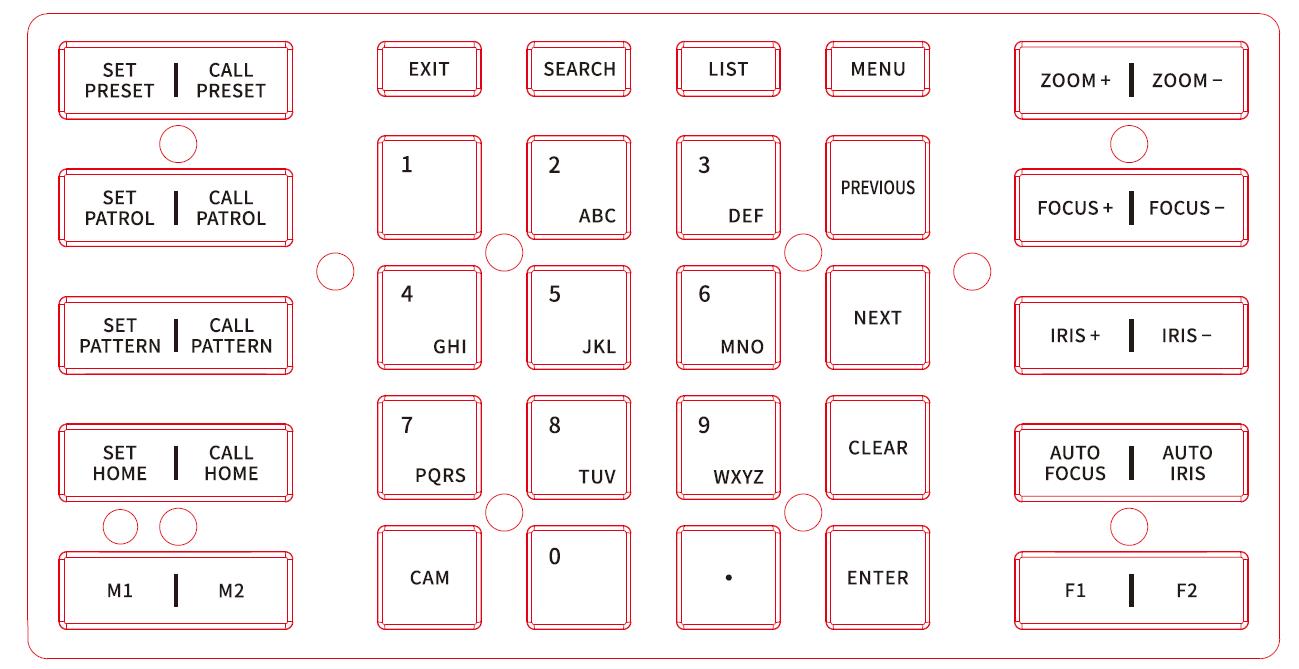 1. Connect the camera and keyboard to the same LAN.

Device connection diagram using onvif protocol

2. Make sure the camera has ONVIF protocol enabled
Access the IP address of the camera through a web browser, open the WebUI of the camera, and check whether the ONVIF option is enabled in the Network tab.
After enabling the ONVIF option, click the save button below, and then restart the camera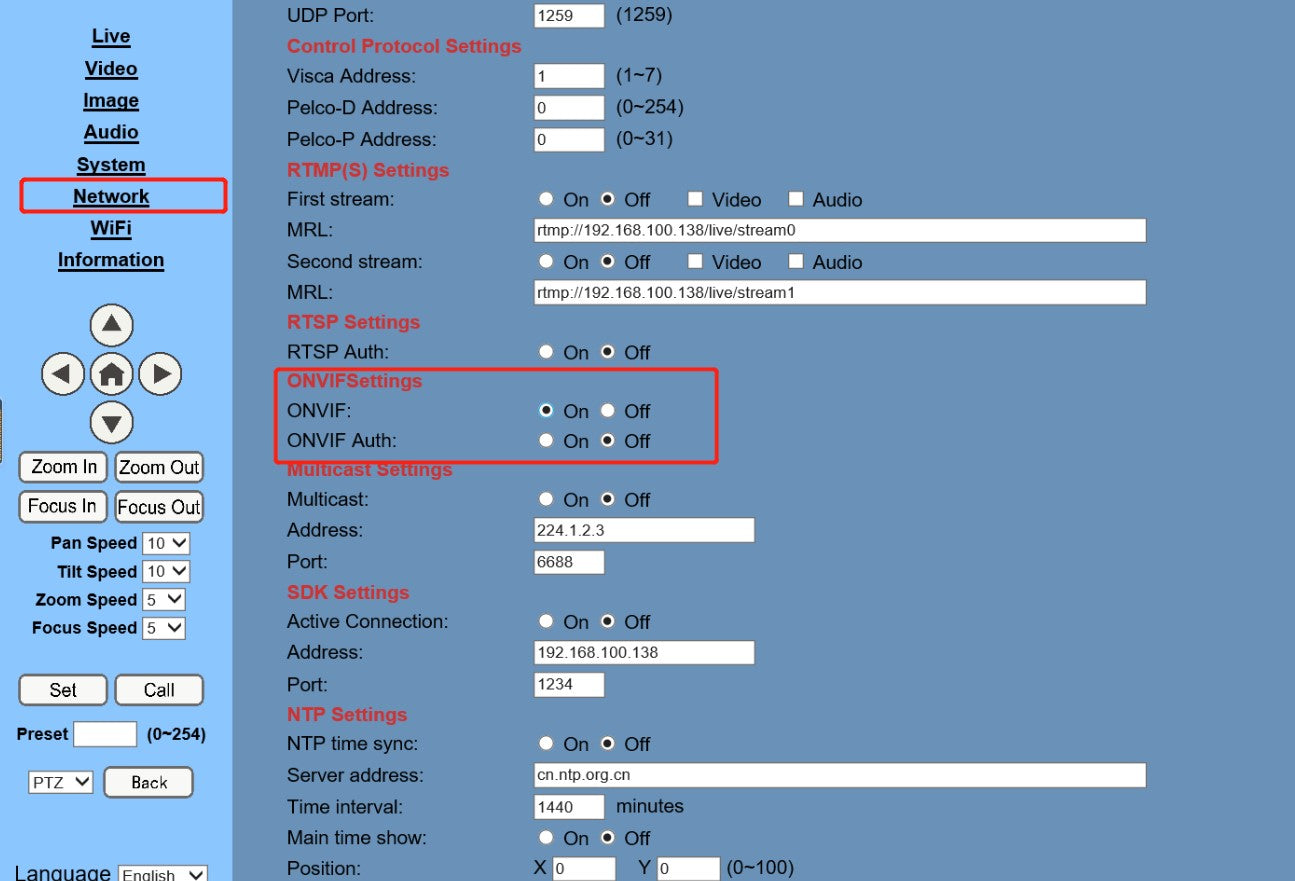 3. Search cameras in the control keyboard
Press [SEARCH] key to enter, move the joystick to the right, select search, and press [ENTER] or the middle button of the joystick to confirm the search.
Use the joystick to select the IP, press the middle button of the joystick to select, joystick move right to select the new one, and press the middle button of the joystick to add.
Fill in the correct user name and password, and press the number keys continuously to switch between uppercase and lowercase letters.
Select Save and press the middle button of the joystick to confirm and save.
Note: the camera and keyboard must be on the same network segment


4. Manual add cameras in the control keyboard(optional)
Maybe because of your network rules, the keyboard controller cannot search for the camera. In this case, you need to manually add the camera to your keyboard controller
Press the MENU key to enter the menu, select manually add camera IP, port, user name, password, select Onvif protocol, and then click Save
Note: SMTAV Camera's onvif port is 81, user name and password both admin

5. Select and control cameras
Successfully added devices can be viewed in the device list, you can view the added device list and edit or delete it.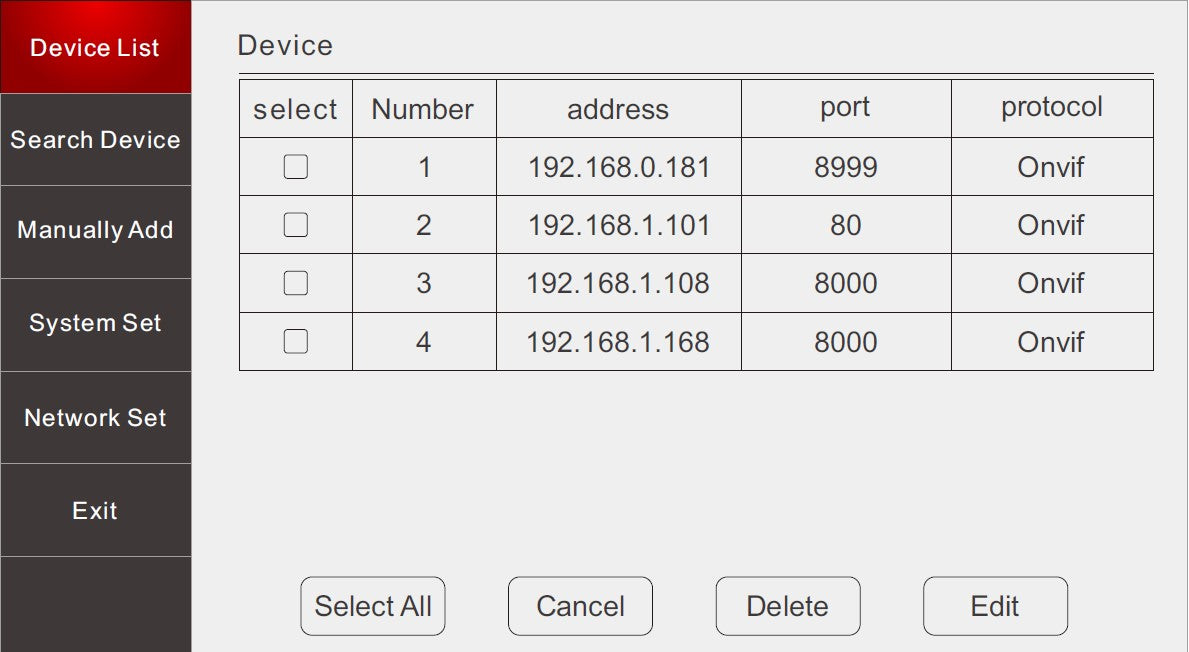 Press EXIT key to return to the main user interface.
Press CAM key + number key + Enter key to select the online device.
For example, to select camera 1, press CAM -> press 1 -> press ENTER