48V to 12V PoE Splitter Anti-interference  DC 5mm*3.5mm*1mm Connector 
This Gigabit PoE Splitter is a 48V profeesional POE splitter and suitable for Non POE video conference camera and wireless AP equipment Connection ,Twisted pair 12+ ,36- core transmission network signal, 45+,78-, core for the stable output of the camera DC12V power supply (input intelligent DC15-57V, Output 12V /1.2A), the maximum distance of 200 meters.
**Compatible with SMTAV, PTZOptics, QSC, Vissonic, Clevermic video conference cameras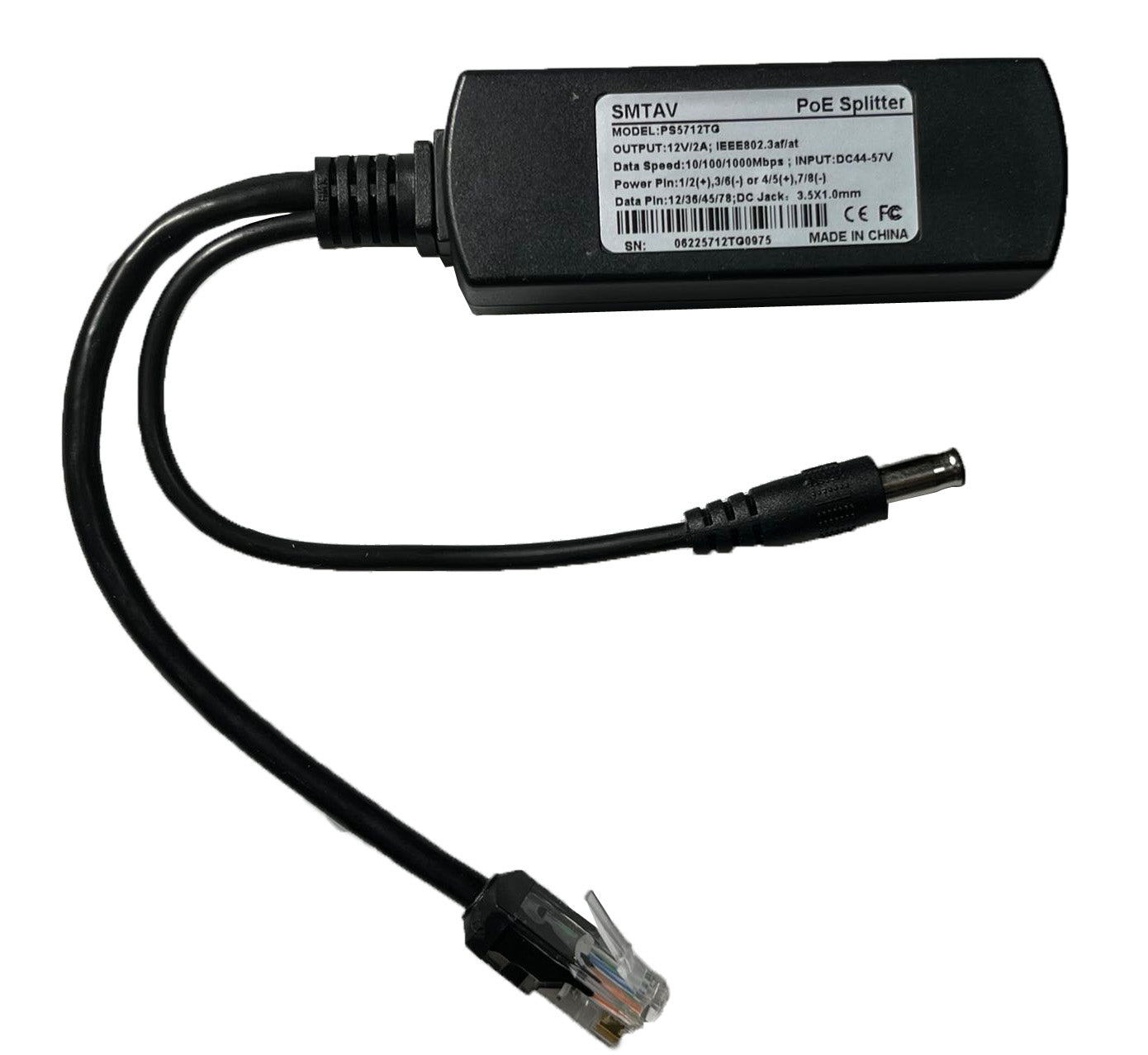 Features
Pure copper core: Superior transmission performance, little influence on video signal even under distant transmission.

Easy installation, plug and play without extra setting.

Can divide the power and data signal from network cable, applicable to devices that don't support POE power supply.

Data and power transmission distance is 200m.

Standard 48V to 12V POE adapter cable for video conference camera.
Electronic parameter

DC Input Voltage: DC 44~57V
DC Output Voltage: DC 12V
Max Output Current : 2A Max.
Work range: 200 meters.

Power Pin:1/2(+),3/6(-) or 4/5(+),7/8(-)
Data Pin: 12/36/45/78
DC Jack:5*3.5*1mm
General Sepcifications:
Operating Temperature -40°C ~ 60°C (-40°F ~ 140°F)
CASE OF MATERIAL PVC
Ethernet Date Rate 10/100Mbps
Ethernet Cable TIA/EIA 568 Cat.5
Humidity Up to 90%
Weight: 20g
mechanical size :22cmx3cmx2.5cm